Old's Electric – We Take Pride In Our Work

Old's Electric, LLC is Licensed and Insured.
Based in Lexington, Michigan, we have provided Sanilac County, St. Clair County, and the surrounding areas with high quality professional electrical services since 1991. We offer a complete line of electrical services with over 45 years of on the job experience. Ask around... we're highly-recommended by local inspectors, contractors, fellow tradesman, and homeowners. Being family owned and operated allows us to create and maintain great relationships with our customers.
We are third and fourth generation Electrical Contractors... and have been family owned and operated since 1991.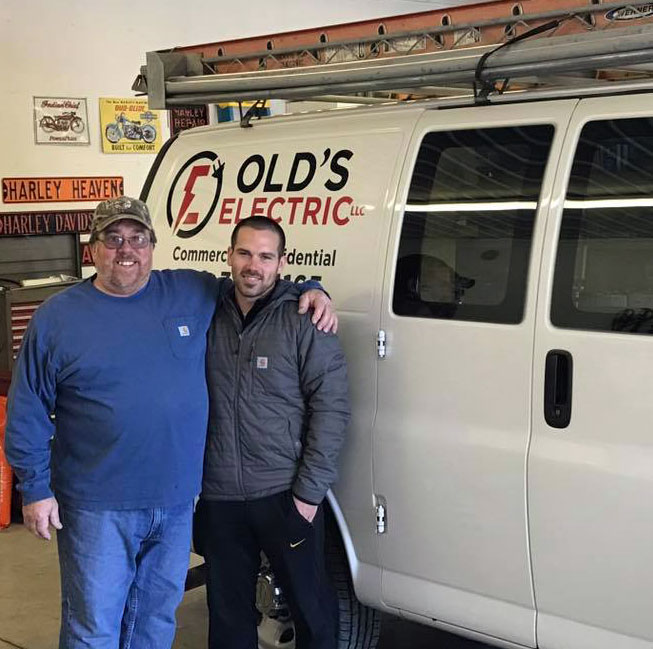 Scott.  Thank you to you and your team.  Great professional work today.   I may not have mentioned that I'm a retired Electrical Engineer.  I know professional work when I see it.  Fantastic.

I was very impressed with the skill, work ethic, attention to detail that this team of 3 exemplified, it was nothing short of perfection, right down to the point where they swept up, cleaned handprints from the work surfaces, shook my hand and left.

Very professional and friendly service! The exterior soffit lighting they installed on my home looks amazing! I hired them a second time to run electric for my pool heater. Highly recommend for any of your electrical needs! OE is the only company I call for my electric needs!

I highly recommend Old's Electric as your go to electrician regardless of the job size, you will be taken care of. Thank you guys for setting the standard so high in your industry, I truly appreciate how you handled this job.

Old's Electric is one of many contractor choices in the Lexington area but they are and will continue to be the only ones saved in my phone.  Thanks for being quick, fairly priced and for the excellent work, next power outage, we will have the lights on because of you guys! Thank You!

Great service from a nice team. Job well done and service was very professional.

Highly recommend Scott and his company. Even though they are very busy, there was not a time day or night (including the weekends) that Scott did not take my call or get back with me in minutes. Did a great job!!

Great group of guys that are honest and hard working!

They do great work. They finished our Rochester store build out on time and on budget.

Excellent service, always prompt in response time and job completion!
Call Today: (810) 359-4165